Welcome
Welcome to Congregation Ramath Orah, a traditional, inclusive Orthodox synagogue in Manhattan's Upper West Side
.
Our historic building, located several blocks from Columbia University, is home to a diverse community, spirited prayer, engaging guest speakers, insightful study groups, and lively social gatherings. We are always excited to welcome newcomers, and to answer questions or help in any way to enhance your experience with us. We look forward to seeing you soon.
Announcing New Office Hours
We are pleased to announce we will now have afternoon hours one day per week. Below are the new hours the office will be open.
Monday 1:30pm-5:30pm
Tuesday-Friday 9:30-1:30pm
Upcoming Fall Events
CRO Community Dinner- Nov. 17th
Take a moment to be thankful before the Thanksgiving time rush. Let's celebrate Shabbat with a delicious dinner, while spending time with new and familiar friends. Sign up by November 13th here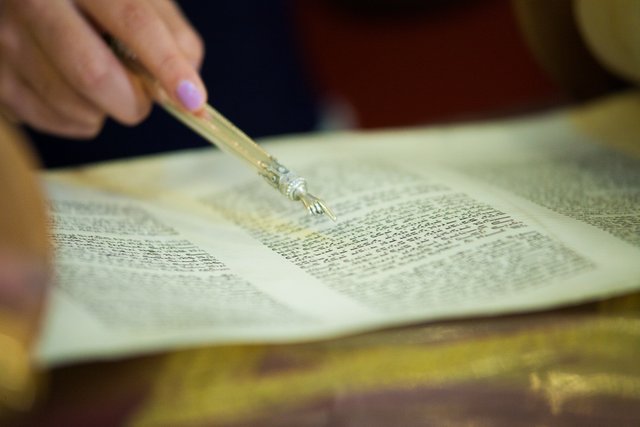 Women's Tefillah - Nov. 18th
For more information, email us here, and join our google group to sign up to participate and to find out about all of our future meetings.
Family Learning Program, Saturday afternoons @12:30pm - Next Class - Dec. 2nd
Who: Children, ages 2nd grade and up, and their parents
What: Parent and child learning on Parsha and Pirkei Avot led by Rabbi Moshe Grussgott and a light kid-friendly lunch.
Sponsor FLiP in honor of a birthday, a loved one or other special occasion. Sponsorships start at $18
Click here to sponsor FLiP or call the office at (212) 222-2470
MaMaSh - Monthly Midweek Shiur - Wednesdays @ 8pm with Rabbi Grussgott in the Social Hall - Dec. 6th
Join us for food and Torah study, revolving around a different theme for each month.
Sponsorships available, please contact the office
Ramath Orah's 2nd Annual Reel Encounters
A rare opportunity to watch and discuss challenging films in an open setting.
December 9 @ 8PM "The Other Son" (2012) Two young men, one Israeli and one Palestinian, discover they were accidentally switched at birth. (105 minutes; French, Arabic and Hebrew with English subtitles) Register here
2018 Membership
Our membership year runs from January 2018- December 2018. Join now for the 2018 year. Join here.
Contribute to Historic Capital Campaign
Contribute to the Capital Campaign
Visit our dedicated Capital Campaign website to learn more about this campaign
View our Youtube video
Ramath Orah - on the Registry of Historic Places
Sat, November 18 2017 29 Cheshvan 5778